Best Placement Consultancy in Kolkata
We at Core Careers have been shaping individual careers and organizations since the last 15 years. It is this years of professional expertise which makes us one of the leading placement consultants in Kolkata. Our esteem recruitment service has remained unmatched over the years. It is our continuous strive for providing the right placement to the ideal candidate which makes our service an impeccable one.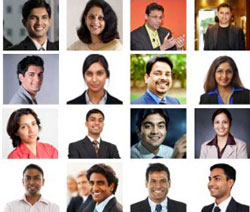 We boast of offering one-of-a-kind staffing solutions to deserving candidates in various fields. To name a few of these fields are- IT, BPO, Technology, etc. No matter whether you are a newbie or an old player in your industry, Core Careers ensures that you get the right placement as per your qualifications.
Services Offered at Core Careers Placement Consultants in Kolkata
We offer varied services like: -
Why Should You Choose Us at Core Careers?
Core Careers is one of the most reputed placement consultancy in Kolkata.
Our team shortlists the right CVs for you, saving your precious time.
We assist in connecting you with your professional network.
We believe in offering time-bound deliveries.
Core Careers has tie-ups with all top job portals both nationally and internationally.
We adhere to the description and standards as specified by companies.
Our team of professionals is highly skilled with years of expertise in their respective fields.
We take special care in assessing the references and psychological state of candidates.
We conduct screening interviews through the best experts in respective industries.
In case you fail in hiring candidates, we charge no fees.
To know more about us, reach us immediately for unique job results. Time to avail our service and make the most out of our placement consultancy in Kolkata!
Reach Us
Mail: rajiv@careersatcore.com
shantanu@careersatcore.com
Tel: +91 86 9774 3333
+91 98 3002 7668
+91 98 3051 8296
Registered's Office:
Core Careers Pvt. Ltd.
Flat 1A, 1st Floor
Vindhya Heights
719, Jogendra Gardens
Kolkata - 700078

Contact Form