We believe in people and their ability to learn and adapt. We believe the power to change.
Our Traning Programs
Generic training programmes relating to soft skill development attitude, motivation, communication skills, grooming, body language and the like. As these are generalized plans they could be customized to meet the specific needs of the target audience, and scaled up or down based on the genre being addressed.
Product training programmes these could be approached in 2 ways either, where the client briefs us with the raw content and we channelize it into a training format with additional inputs from the various relevant areas of soft skills; or, where the entire pre-designed content dump and program flow comes from them, and our trainers just act as facilitators to deliver this to the target audience.
Lifestyle enhancement programmes like de-stress and time management workshops, both at local venues and at outside locales, improving the quality of life etc.
Specialized programs in selling skills, HR, team building, marketing techniques etc. based on the specific requirements of the client. These would be positioned so that content is suited to the genre of people that it is aimed at.
Any programmes that require psychological testing or SWOT analysis, to help formulate KRAs or training needs, and also as an employment tool.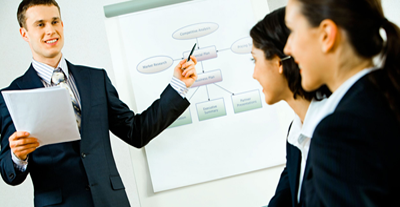 Contact us at ruma.basu@careersatcore.com