BPO & IT Placement Consultants in India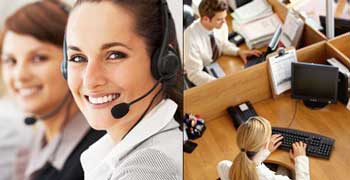 Core Careers placement consultant provides BPO (Business Process Outsourcing) and IT (Information Technology) Jobs in India. These following industries deals with medical transcription, data entry, software engineer, business head, development, senior developer and many more. In these sectors people can work on shift as there is chance of job flexibility. These industries have rapid growth and it is important to hire professional and experienced candidates.
Why You Choose Us?
Huge database of our IT and call centre recruiters
Placement in India's leading companies.
Being leading BPO and IT recruitment firm, we have skilled and experienced team.
We are expertise in different field like voice processing units, telephone technology, software developer, web designer and others.
Ability of provide best candidates as per the job description.
Apart from permanent recruitment, we also offer recruitment for service for project specific.
We assure the best job placement in BPO and IT sectors as per requirement.
Prime Job Categories in BPO and IT sectors
Computer engineers
Sales and marketing
Data entry and computer operator
Team Leader in BPO
Software Developer
Project Manager
Database administration
For More information, you may send enquiry or contact us for BPO, IT and other recruitment services.
Technology
The information technology industry in India has gained a brand identity as a knowledge economy due to its IT and ITES sector. Growth in the service sector in India has been led by the IT & ITES sector, contributing substantially to increase in GDP, employment, and exports. The sector has increased its contribution to India's GDP from 1.2% in FY1998 to 7.5% in FY2012.According to NASSCOM, the IT & BPO sector in India aggregated revenues of US$100 billion in FY2012, where export and domestic revenue stood at US $69.1 billion and US $31.7 billion respectively, growing by over 9%. The major cities that account for about nearly 90% of this sectors exports are Bangalore, Chennai, Hyderabad, Delhi, Mumbai and Kolkata. Bangalore is considered to be the Silicon Valley of India because it is the leading IT exporter. Exports dominate the IT & ITES industry, and constitute about 77% of the total industry revenue. Though the IT & ITES sector is export driven, the domestic market is also significant with a robust revenue growth.According to Gartner, the "Top Five Indian IT Services Providers" are Tata Consultancy Services, Infosys, Cognizant, Wipro and HCL Technologies.This sector has also led to massive employment generation. The industry continues to be a net employment generator - expected to add 250,000 jobs in FY2013, thus providing direct employment to about 3 million, and indirectly employing 9.1 million people.Generally dominant player in the global outsourcing sector.
The IT & ITES sector seems to have sprung up once again. It is India's one of the largest employment generators in the organised sector. This sector is expected to add a total of 169,000 jobs and expects a growth rate of 7.5 per cent.
A representative list of the positions CORE is working on

Fatal error: Uncaught Error: Call to undefined function mysql_query() in /home/careersatcore/public_html/placement-consultants-india.php:497 Stack trace: #0 /home/careersatcore/public_html/placement-consultants-india.php(163): getJobs('1') #1 {main} thrown in /home/careersatcore/public_html/placement-consultants-india.php on line 497